Hello from Anne!
Basilica Shrine of Miraculous Medal Lenten Video
Hello friends and family!
It is the Lenten season. I was blessed to be asked to do a video for the Basilica Shrine of the Miraculous Medal in Philadelphia with a reflection on Our Lady of Lourdes.
Here is the video below I did which is just over two minutes. If you like it, feel free to subscribe to the shrine's YouTube channel by clicking HERE.
Enjoy my newsletter, and THANKS for being a subscriber to my email list!
Anne
P.S. Be sure to read about two upcoming retreats that where I will be a speaker in the Lenten season. Read below to learn more!
Watch my online TV show
by subscribing here: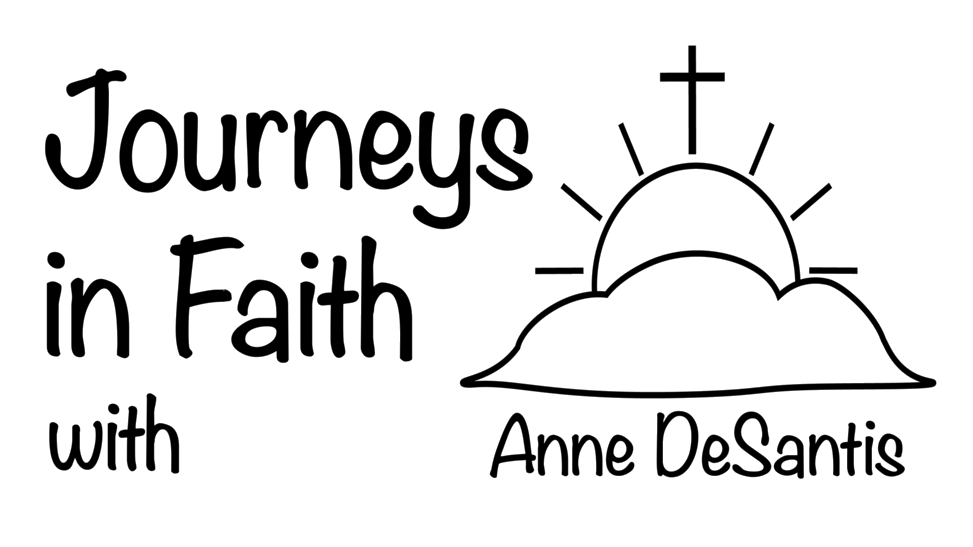 My online program is called Journeys in Faith with Anne DeSantis. I host guests every Friday evening at 8:30 p.m. ET, and we are in our third season! If you would like to watch episodes, the best place to watch it to subscribe to my personal YouTube channel. Simply click below, and be sure to click the bell to receive notifications when the show goes LIVE! I have amazing guests on the show, and I am grateful to all of them.
St. Raymond Nonnatus Foundation
I am the Executive Director for the St. Raymond Nonnatus Foundation for Freedom, Family, and Faith and have been with them since 2017. I am blessed to be working with a wonderful nonprofit which helps families in crisis. We have GREAT things happening now and throughout the year.
Next Saturday, March 11th, we have a retreat called Finding God in Loss. I am excited for this retreat. To register click HERE. The retreat is being held in Philadelphia at the National Shrine of Saint Rita of Cascia. Cost is just $25 and includes lunch.
Patchwork Heart Ministry and Fiat Ministry Network, my good friends have produced a new documentary, as well. These ministries have worked very closely with me and with the foundation. Learn about a new documentary called Who Do You Say I Am? by clicking HERE. I am personally excited about this documentary as it is about the Shroud of Turin. There is so much to learn.
If you would, go to the website for the St. Raymond Nonnatus Foundation to learn more! Click the button below.
Read my latest articles here:
The Art of Healing Retreat on April 1st
The Art of Healing Retreat is on April 1st in West Chester, PA. I am so honored to be a speaker for this retreat which features a full-day retreat for women. It is truly a day for holistic healing and geared for Catholic women. There are details at the button below. I would love to see you or one of your loved ones at this retreat in West Chester, PA as we prepare for Holy Week 2023. I thank my friends at Catholic Speakers Organization for working with me as a Catholic Author/Speaker. Register below:
Mailing Lists Below
Spring is around the corner, and I am enjoying this time of "waiting".
I hope that you and your family are also enjoying this time of year. I love the Lenten season as it helps us to focus on bettering ourselves out of love of God and others.
Until next time, I send you my heartfelt prayers,
Anne