Greetings, friends- How are you?

I hope this note finds you healthy, wealthy, and wonder-full.
Those are very good things to be :)As for me, I'm on the upswing, feeling the effects of the watery, emotional, sensitive Cancer zodiac time period from which we just emerged, and warming up to the creative, passionate cheerful Leo time period (and my birth sign!)  This past month, I dealt with a good chunk of unexpected loss, sadness, and pain- but it all feels like it's evening out and I'm emerging stronger, clearer, more joyful about life, and more excited than ever about what's coming up.  I hope you're feeling the sunny effects of Leo in your world too.Ooooh and I wanna share a few good and sunny things!
FEATURED IN JAXSTA'S #HUMANSOFMUSIC SERIES
This was a fun interview – honored to be featured in Jaxsta's #HumansOfMusic series!  We covered some of the moments that have brought me to this point in my career. I got a chance to shout out some of the most influential teachers and people in my life. We talked about what I'm excited for next.  Give it a look and a share if you like!
I know it's been a little quiet from me on social media…quiet as the lakes I've been visiting for a peaceful kayak, or maybe quiet as my back porch in Saratoga with a morning green tea and the sounds of birds… I've been enjoying a mid-summer detox from too much digital influence.  But I've been making some cool stuff too, like these  TV ads for Midas and Toyota(doing voiceover).  But I'm feeling social again.  And you're the first people I want to tell…

New music is coming!  And it's coming sooooon (exact release dates are in progress!)  I can tell you it's a collaboration.  I can tell you it's originals and covers.  I can tell you the music is perfect for those golden days of summer into Fall.  I can tell you to expect whimsy, delight, innocence….and dreams.

But that's all i can tell you for now.   For the full music + video experience, you'll have to Subscribe and Follow on Youtube,  Spotify (or iTunes, Pandora, Google Play, Amazon- you choose!), Facebook + Instagram… the music will be arriving on those platforms soon!  AND-  there are some sweet playlists, albums and singles already there that might make a delish addition to your musical diet this summer (just sayin'!  I love getting those little pix and vids you guys send me on social media of my songs popping up on your playlists!)  Open up any of the apps or sites and you'll find me @cassandrakubinski

For some summery weekend viewing, I'll give you a choice… if you're feeling the feisty hot city vibe, check out the hot yoga-inflected Just Being Myself video.  If you're feeling more green grass, puffy clouds and light breezes, Windblown Girl might be your jam.  Both are below 🙂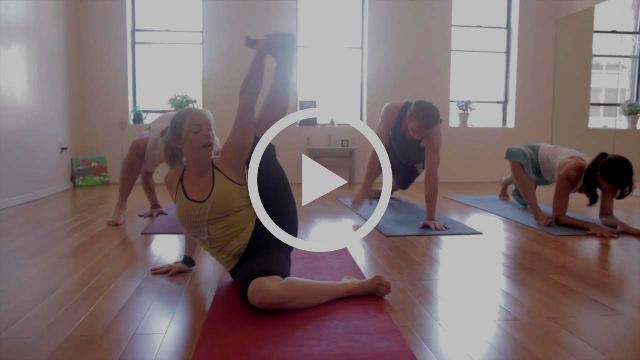 JUST BEING MYSELF-  NYC version
WINDBLOWN GIRL
Thanks for reading! Happy Leo Time (especially to my fellow Leos!)  Be back with more info on the upcoming music + video releases soon 🙂
Cassandra