Happy Friday,
This week, I consulted on behalf of a scriptwriter with her producers. The writer first came to me with a terrific original idea, and I worked on two drafts of this screenplay and she then sold it to a well-known producer. The producer brought in an experienced screenwriter with good credentials who cleaned it up and simplified the story.
After reading this draft, my student called me in a panic, because the draft was not what she'd hoped for. I read it and agreed.
There were three problems:
First, what had been lost in the service of accessibility was the beating heart of the story; a mystery that when revealed lifted the story from good to mythic.
Because my student's original screenplay was well structured, the rewrite had not destroyed it. Another aspect of the mystery and resolution that needed to be addressed was why the hero, the hero? What were his or her special skills? For example, Neo, the main character in the film, The Matrix, is literally the chosen one. This was addressed as part of the mystery being placed in the existing script. I have found that showing a producer exactly where in a script desired changes can go, often makes the process easier. I was able to guide the producer to see how this missing mythic aspect of the story could be interwoven with the existing material.
Second, the story is set in the future, and the overuse of current swearwords broke the magic of the imaginary world my student had created. As a result, the characters sounded both dated, and all of the voices sounded the same. My suggestion was new dialogue be written emulating the amazing creativity of Joss Whedon, who created completely new vocabulary in much in the same way that Shakespeare did for his Firefly series, and the film, Serenity.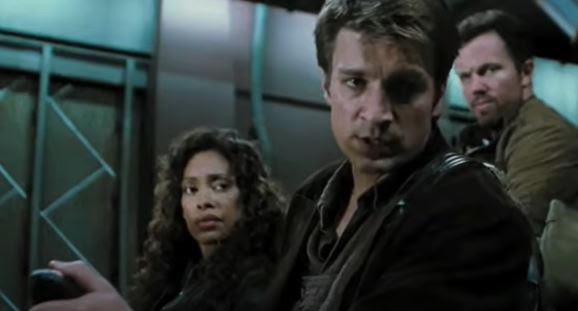 Thirdly, my student was not being credited as one of the writers, but she had signed a contract, so all I could do was to get her compensation in the form of an associate producer credit. I'm not a lawyer, but I come from two generations of movie lawyers. Both my grandfather and my father were General Counsel for Columbia Pictures at different times. My mother was an intellectual property attorney and a litigator so, a sense of proper legal structure is in my blood. To learn more about the business of screenwriting, read my book, Sell Your Screenplay in 30 Days.
In other news, I held my last free webinar of 2021 reprising the journaling techniques I created and taught in the six scripting webinars I gave earlier this year to support people during the pandemic.  I was excited to teach new material as well, but sadly we've been having Internet problems and recording did not record. So all of you who attended the seminar I'm sorry and by way of apology, I will be holding another seminar on Wednesday, January 12, 2022, which  I will record in two different ways, just in case we have more problems. Please join me! Meanwhile, keep Scripting!
And, as usual, I am thrilled to share the latest episode of JOS!
Here's to your successful writing,
Professor Marilyn Horowitz
NYU Class!
Class starts in February 2022, at NYU-
Writing a Screenplay in 8 Weeks
. Bring your story idea, and we will work together using proven techniques to get your first draft of your screenplay written in 8 weeks.
For more information, click here.
Contests
Screencraft Family-Friendly Screenwriting Competition. The regular deadline is December 31st. Enter your family-friendly script that appeals to the WHOLE family for a chance to win cash and prizes. Click here. 
WeScreenplay Feature Competition. The final deadline is January 15th.  A $1000 cash prize is awarded and top scripts are considered by an industry jury. Enter here.
Scriptapalooza Features and Shorts. The regular deadline is February 14th. A $10,000 grand prize is awarded. Entry information is found here.
Here's to your successful writing,

Professor Marilyn Horowitz